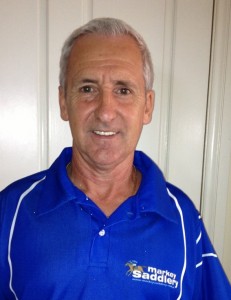 Former jockey Chris Barrett has joined the team at Markey Saddlery, and brings along a wealth of industry experience and knowledge.
Originally apprenticed to Megs Elkington in Victoria, Chris rode over 850 winners in his riding career. He won 3 Group 1 races, rode in all the Melbourne major races including two Melbourne Cups. He brings to the team international experience also, having ridden in Singapore and Malaysia, and he represented Australia in a Jockeys Series in Japan in the mid 1980's. Before coming to Markey Saddlery, Chris worked at Qantas for 15 years. During this time, Chris has also kept his eye in the racing game by privately valeting for the majority of Sydney's leading jockeys for the last 10 years.
Chris will be assisting in our Sydney stable runs, working from our shop base, as well as continuing his private valeting which will assist our customers for raceday deliveries.